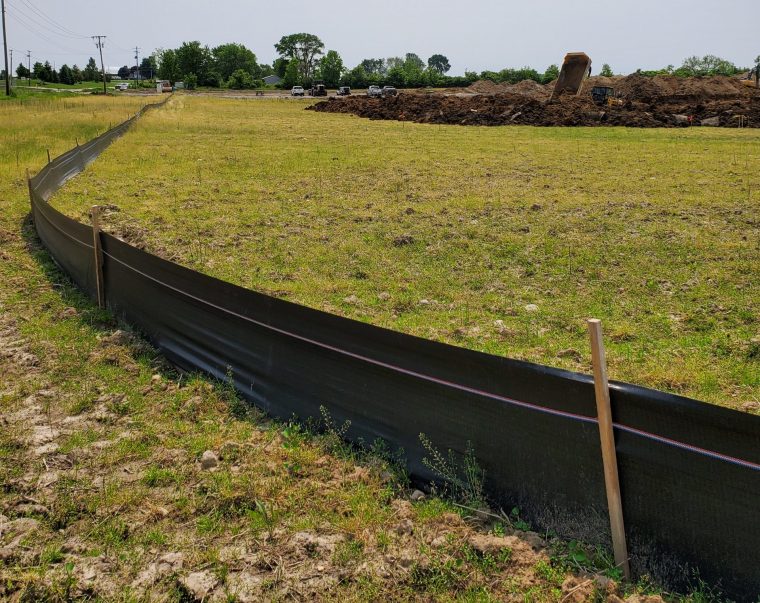 To be in compliance with local ordinances and State of Indiana rules in Elkhart County, please follow the Compliance Process for Elkhart County.
The MS4 ordinances in Elkhart, Goshen, and Elkhart County have the same requirements for construction as the state's Rule 5, but allow for local enforcement and collection of a filing fee.
The Elkhart County ordinance covers the towns of Bristol, Middlebury, Millersburg, and Wakarusa, because development in those towns goes through the county planning department. The three ordinances (Cities of Elkhart and Goshen, and Elkhart County) cover all parts of the county except Nappanee.
Construction in Nappanee is covered under the state's Rule 5, which means all the requirements apply, but there is no local filing fee or enforcement authority. If you are planning a development in Nappanee that will involve land disturbance of one acre or more, visit their website and contact the Elkhart County Soil and Water Conservation District. The SWCD is an agent of IDEM for all Rule 5 sites, as well as the contact for the Partnership on all MS4 Construction sites.
---
Rule 5 (327 IAC 15-5) – is the state law aimed at preventing stormwater pollution at construction sites. The rule is intended to protect Indiana's rivers, lakes, and wetlands from sediment and other pollutants that could run off of construction sites during rain events. To see the law click here.